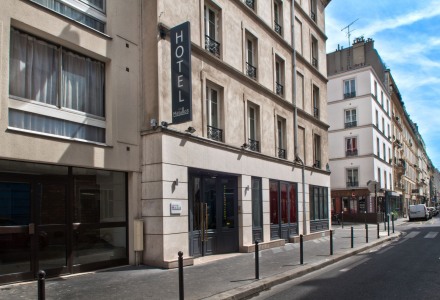 The Hôtel des Métallos Paris, located in the heart of Paris, at the crossroads of the central areas of Bastille, Oberkampf, République and Marais, welcomes you in a design and comfortable environment.
We are independent and passionate hotel-keepers. We try to give a "soul" to our hotel and a new definition to the "independent hotel".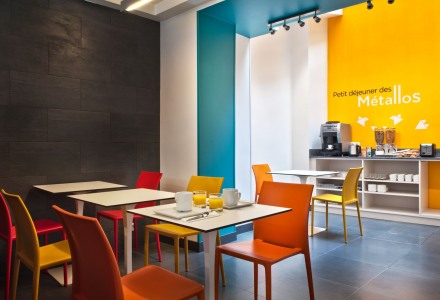 Hôtel des Métallos Paris: comfortable rooms
Our rooms are simple, pleasant and comfortable, built with environmentally friendly materials and furniture. WiFi is available in the whole building to work and organize your schedule. The lounge at the ground floor welcomes in a peaceful environment to read, work or relax.
All the details have been thought to offer you a break of calm in the effervescence of the city, in a cosy and design decor. Enjoy the relaxed atmosphere of our hotel before going out exploring one of the most dynamic and lively areas of Paris. Restaurants, bars, art galleries, fashion and design shops, local craftsmen and shopkeepers…The Hôtel des Métallos Paris is settled in the middle of a rich and lively local life. But our hotel is also located very close to main monuments and points of interest in Paris, that you can reach in a few minutes by metro, bus or even by walk.
Our objective is to provide you the best service, so that you come back to visit us on your next trip. Our team is at your disposal to inform you and address all your requests. We will do our best to make your journey a success.