Free open air cinema 2015
Published on Monday, 10 August 2015 in News - Hôtel des Métallos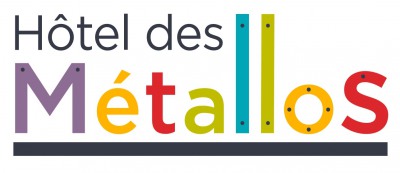 From 07/22 to 08/23, this festival offers an outdoor screening nearly every night on a vast lawn located in the Parc de la Villette next to the Philarmonie de Paris music hall. The best way to enjoy the evening is to come early (7pm) and have a picnic first! If you want to avoid sitting on the ground for such a long time, you can rent a chaise longue for €7. The detailed programme is available on the Web site indicated below, but we suggest the following selection (in English):
– 07/22: The Ghost Writer, 2010, by Roman Polanski, with Ewan McGregor
– 07/25: Devdas, the famous Bollywood melodrama of 2003
– 07/26: Rebecca, 1940, by Alfred Hitchcock, with Laurence Olivier
– 08/01: The Apartment, 1960, by Billy Wilder, with Jack Lemmon
– 08/15: Shutter Island, 2010, by Martin Scorcese, with Leonardo di Caprio.
– Cinéma au clair de lune (moonlight festival):
From 07/24 to 08/09, this festival features outdoor screening in various iconic places of Paris. The detailed programme is available there but we suggest the following selection (in English, unless stated):
– 07/24, Montmartre, Square Louise-Michel (entrance place Saint-Pierre), Metro Anvers: Funny Face, 1957, by Stanley Donen, with Audrey Hepburn
– 08/02, Place de la République, Metro République: Frantic, 1988, by Roman Polanski, with Harrison Ford
– 08/06, Square Léon-Frapié, Metro Porte-des-Lilas: Ninotchka, 1939, by Ernst Lubitsch, with Greta Garbo
– 08/08, Esplanade des Invalides, Metro Invalides: La Môme, 2007, (biopic on Edith Piaf, in French), by Olivier Dahan, with Marion Cotillard
– 08/09, Jardin des Halles (in front of the Eglise Saint Eustache), Metro Les Halles: What's new Pussycat?, 1965, by Clive Donner, with Peter Sellers.
Last but not least, on 08/16 at dusk, don't miss the screening of Ratatouille at the Hôtel de Ville as part of the Paris Plages festival!
« Back to posts